NORSAN Cod Oil
Norwegian Tran from the North Atlantic
From the coast of Norway
NORSAN Cod Oil is obtained from wild-caught fish from the coast of Norway north of the Arctic Circle. Cod fishing has a long tradition in this region with the largest cod stock worldwide. These stocks are subject to particularly strict and sustainable rules under Norwegian law. In recent years, Norway has been able to enter into clear and positive agreements with its neighbours (especially Island and Russia), which introduced control instruments that virtually eliminate the previous customary unauthorized fisheries. As a result, there are record volumes of cod in the North Sea. Yes, since the Second World War, no higher volume has been measured by the Norwegian Fisheries Authority than in the last years.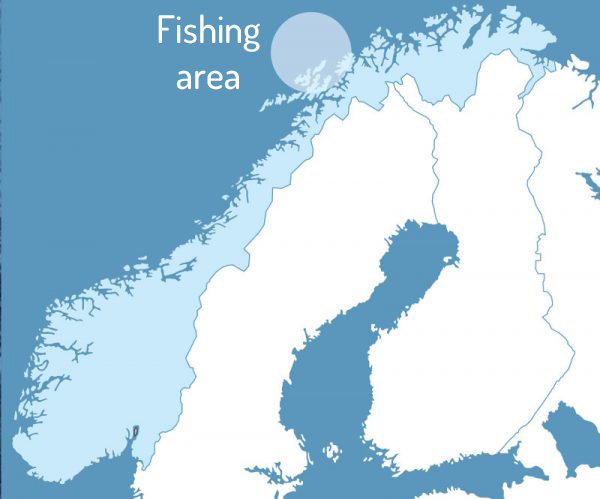 The "white gold" from Norway
Cod, the "white gold" from Norway, contains a high amount of omega-3 fatty acids, especially omega-3 DHA. NORSAN Cod Oil is the final product after a gentle extraction, filtration and purification process. From the fishing, which takes place directly off the coast, it only takes few hours for the fish to be processed. New equipment with a strict oxygen free environment results in a high quality oil. The TOTOX value – oxidation value, which also acts as a "freshness" value (extra low – extra fresh) – is in the low 3-5 range, which promises high freshness of the oil.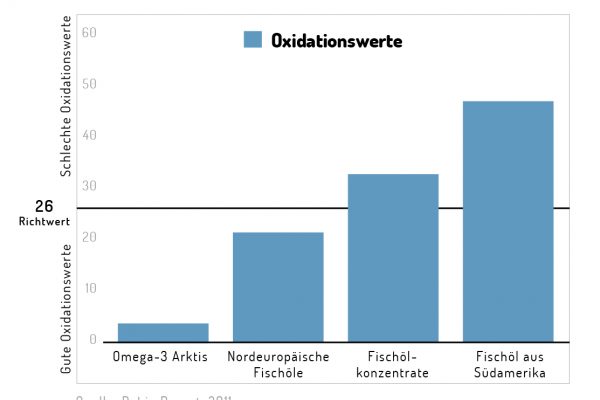 Natural cod oil from wild catch
A natural fish oil like NORSAN Cod Oil contains a broad spectrum of up to 50 different fatty acids. In a concentrated fish oil product, this natural composition is destroyed. Instead you get concentrated oil, which has the advantage of higher percentage of omega-3. However this is a chemical man-made product that does not occure in nature. Little is yet known about how the (processed) concentrated oil behaves in the body after consumption, in particular related to the potential negative oxidation risk. To achieve similar good effects as when consuming fatty fish, natural, non-concentrated products are recommended.
"Let your food be as natural as possible" is a guiding principle at NORSAN. The body needs sufficient intake of certain nutritions, but this should happen in the most natural way. Nature most often offer the best solutions. The effectively cleaned, but still natural cod liver oil offers a valuable option in this respect. The NORSAN Omega-3 Arktis is a natural cod liver oil with a natural high omega-3 level.

Sustainability
Sustainability is important and is naturally anchored in our philosophy and way to work. We very much appreciate the fact that we can harvest the high-quality raw materials from the sea. But this also comes with a responsibility to act with most harmony with the marine environment. Sustainability and maintenance of fish stocks is a top priority for us when choosing our crude oils. Our work is tied to strict ethical and formal rules.
NORSAN Cod Oil has received the "Friend of the Sea" certification.
Our products are from fish stocks that are not overfished.
Prevention of fishing practices involving the by-catch of endangered species.
Reduction of fishing practices that have an negative impact on the ecosystem.
The fishery and oil extraction is energy efficient.
Practices include high standards of social responsibility.
NORSAN products with cod oil
Norwegian Tran from the North Atlantic
Omega-3 Arktis Oil

€

14,00

(7,00 €/100 ml)

Good for the heart, vision and brain

100% natural wild cod liver oil from sustainable arctic fisheries
2,000 mg of omega-3 per daily dose (1 tablespoon)
Rich in DHA and EPA
Free of pollutants, PCBs and heavy metals
Pleasant taste (lemon)

SHOW PRODUCT