Brainfood for the youngest
Natural, high-dose omega-3 // oil or gels // tasty and easy to take
Omega-3 Kids Jelly

€

17,00 –

€

39,00

For the good physical and mental development of your child

With natural fish oil from wild-caught sustainable fisheries
250 mg of omega-3 per gelled tablet
Easy to take – chewable !
Delicious fruity strawberry and lemon flavour – no added sugar

SHOW PRODUCT

Omega-3 Kids Oil

€

21,00

(13 €/100 ml)

For the good physical and mental development

1.120 mg of omega-3 fatty acids per daily dose (1 teaspoon)
Particularly suitable for children (from 2 years old)
Pleasant and fruity taste (orange flavour)
Free of pollutants, PCBs and heavy metals

SHOW PRODUCT

Sale!

Omega-3 Kids Oil + Jelly

(14 €/100 ml)

For the good physical and mental development

Combination package of Omega-3 KIDs oil (150 ml) and Omega-3 Jellies (45 gels)
Price advantage of 10%
Ideal if trying both KIDs product options

SHOW PRODUCT
NORSAN KIDs – only the best for our youngest
The NORSAN Omega-3 KIDS oil (150ml) contains a combination of cod oil (rich in DHA) and fish oil (rich in EPA) in a balanced ratio. As an antioxidant, our high-quality, organic olive oil is added. The already pleasant taste is rounded off with by the natural orange oil (no flavouring), which gives the oil a fruity note.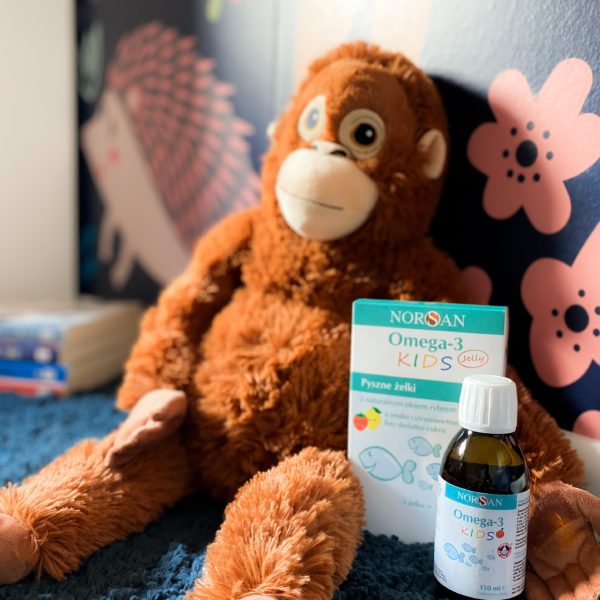 Both marine fatty acids EPA (eicosapentaenoic acid) and DHA (docosahexaenoic acid) are important for the good mental and physical development of a child. Our brain is 60% fat, 20% of which is omega-3 fatty acids. Embryos, newborns and children need omega-3 especially for the development of the brain and eyes. In addition, hyperactivity disorders as well as concentration problems can be compensated by a sufficient level of omega-3 in the body (can be measured in the blood with the omega-3 test). The high quality and freshness of our raw materials guarantee the good taste and an easy intake.
Plan B
Our fruity, delicious chewable drops with strawberry-lemon flavour are easy to portion and taste good to almost every child. They are free from artificial additives and sugar and are perfect for chewing and sucking. A healthy sweet that contains all the important ingredients, just like our KIDS oil.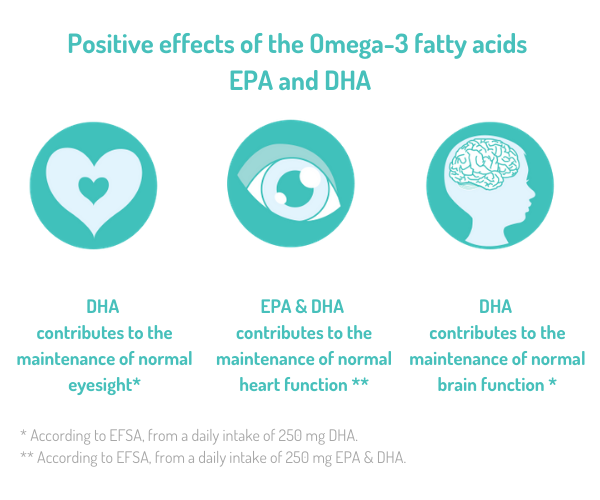 how to convince the small one?
Our Tipps and tricks
Regular intake of omega-3 is important for the little ones. That much is clear. But how do you convince them to take it? Useful tips for parents straight from the NORSAN family. Our 3 favourite tips on how to make the playful intake of omega-3 even more fun for the little ones.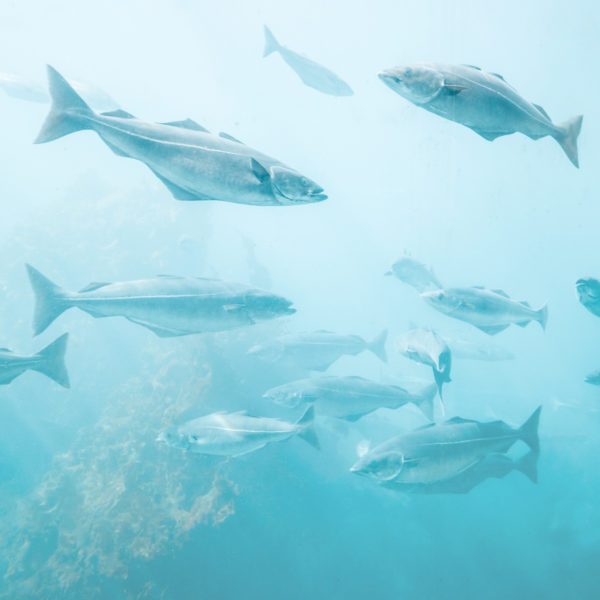 The porridge mountain
Stirred into different types of cereal porridge or fruit puree, the KIDS oil cannot be recognised or tasted by the little ones. Parental ability: Secret and concealed stirring in.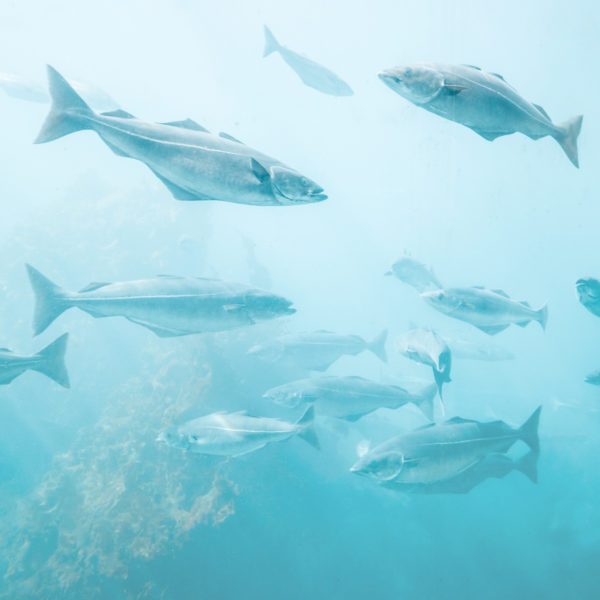 The flying spoon
When the spoon becomes an aeroplane and mummy and daddy make funny noises, many children's eyes light up. And with lots of fun and games, the aeroplane comes in for a landing on the tongue. Caution: Danger of spilling! Parental ability: Authentic flight simulation.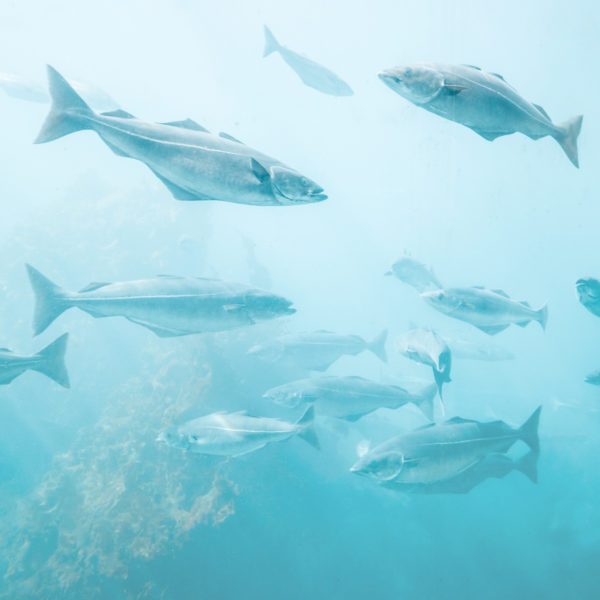 The superpower idea
Children experience their own abilities according to the faster-higher-further principle and find everything great that supports these values. A daily spoonful of omega-3, for example, causes the football to fly a little higher when it is kicked high. This can also be implemented in an exemplary manner for adults. Parenting skills: Credible presentation with a little wink.