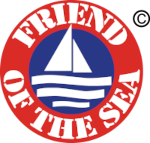 For the good physical and mental development of your child
Combination package of Omega-3 KIDs oil (150 ml) and Omega-3 Jellies (45 gels)
10% price advantage
Ideal if trying both KIDs product options
250 mg of omega-3 per gelled tablet
Omega-3 KIDs Oil (150 ml)
Unique combination of a high-EPA natural fish oil, natural cod liver oil and an extra virgin olive oil from organic farming. A daily dose (5 ml, ca. 1 teespoon) gives 1,120 mg of omega-3 (EPA and DHA).
Omega-3 Jellies (45 gels / 120 gels)
Fruity, delicious chewable gels with strawberry-lemon flavour. Easy to portion. Taste good to almost every child. They are free from artificial additives and sugar. A healthy omega-3 rich "sweet".
Brainfood for the youngest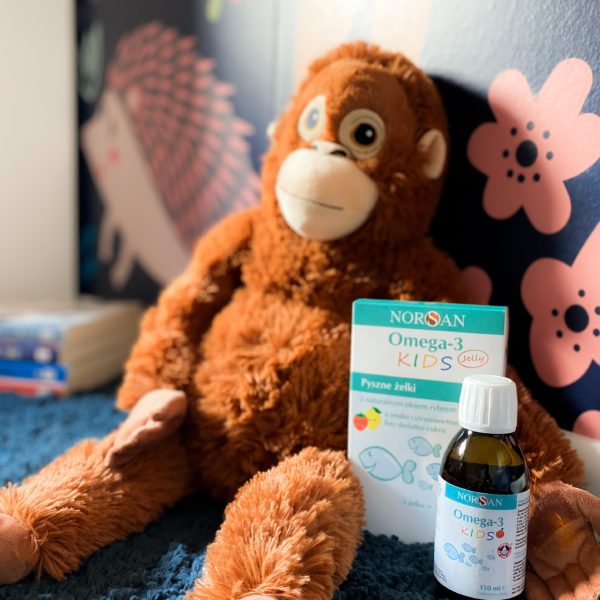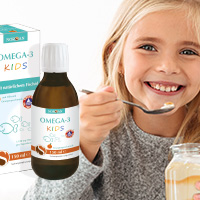 Protects the healthy mental and physical development
The marine fatty acids EPA (eicosapentaenoic acid) and DHA (docosahexaenoic acid) are important for the healthy mental and physical development of our children. Embryos, newborns and young children need omega-3 fatty acids, especially for brain and eye development. In addition, hyperactivity and concentration disorders can be compensated for by the administration of omega-3 fatty acids.
Delicious and easy to take
The impeccable quality and freshness of the raw materials guarantee the good taste of the NORSAN Omega-3 KIDs oil. However, pure oil is not for everybody and in particular children can be sceptical to fish oil.
High omega-3 and natural
One teespoon (5ml) has 1,120 mg omega-3 (EPA and DHA). Even with the high omega-3 dose, all ingredients are natural and non-concentrated. Only the best for our youngest!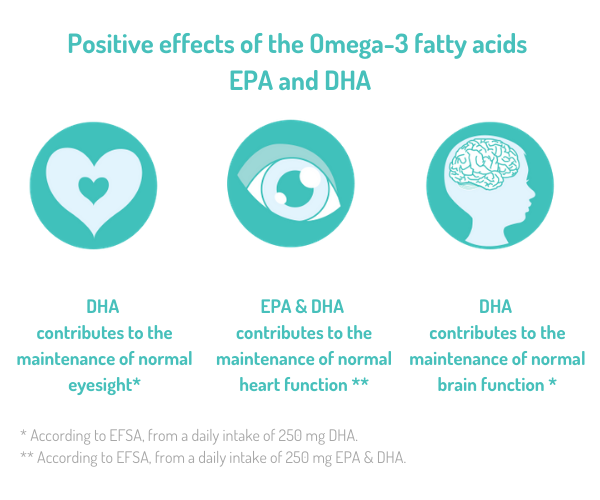 "I like to mix NORSAN with my morning cereal. Topped off with lots of goodies and fresh fruit, it is not only a tasty, but also a healthy start to the day."