World best Olive Oil?
Virgin organic olive oil rich in polyphenols
World best olive oil?
The olive oil which is used in our Total oil, Vegan oil and KIDs oil is produced of Oro del Desierto. The olive farmer, Rafael with his family, works according to strict ecological guidelinesolive. His excellent olive oil is winning top-awards on a regular basis. We feel proud that we are allowed to use this valued olive oil in our products. Just the best is good enough.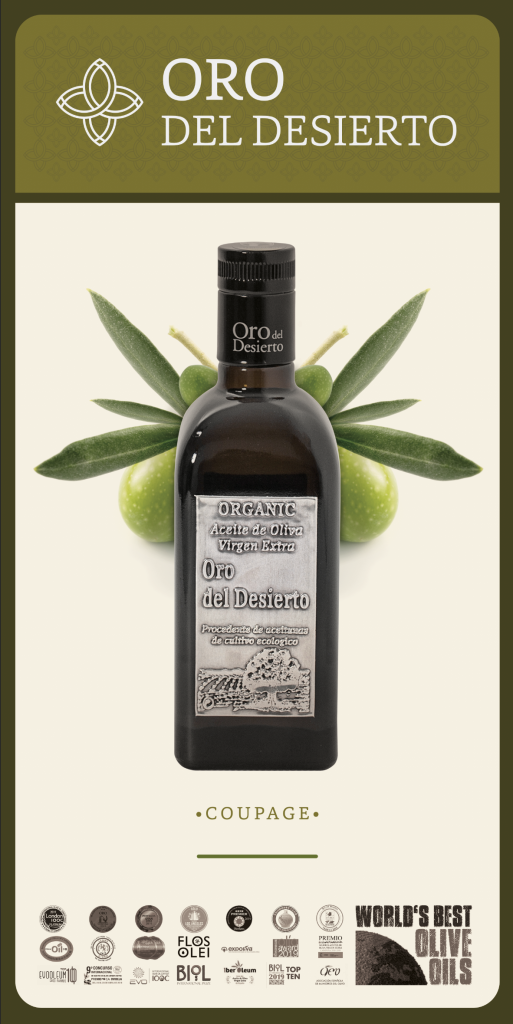 The olive groves are located in a small valley in Tabernas (Almería) in southern Spain near Málaga, where there are more than 3000 hours of sunshine per year and the dry, stable climate leads to this special product. The geographical location is also unique, as it is irrigated directly from the mountain range (Sierra Nevada). 
We visit Rafael regularly on his olive grove. Not only because it is beautiful there, but because we think that a personal and good relationship is beneficial for ensuring a high and constant quality.
"Oro del Desierto" is not only organic and rich in polyphenols, it also tastes fantastic – with a slight hint of pepper, like all good olive oils. 
The olives are pressed immediately after the harvest, typically within 2 hours.
The olive oil with high polyphenol content is selected. Polyphenols from olives are important antioxidants and the polyphenols protect the delicate omega-3 fatty acids on their way through our body. They ensure that the omega-3 fatty acids arrive undamaged where they are needed.
Newly we also sell the pure olive oil from Oro del Desierto in a 500ml bottle.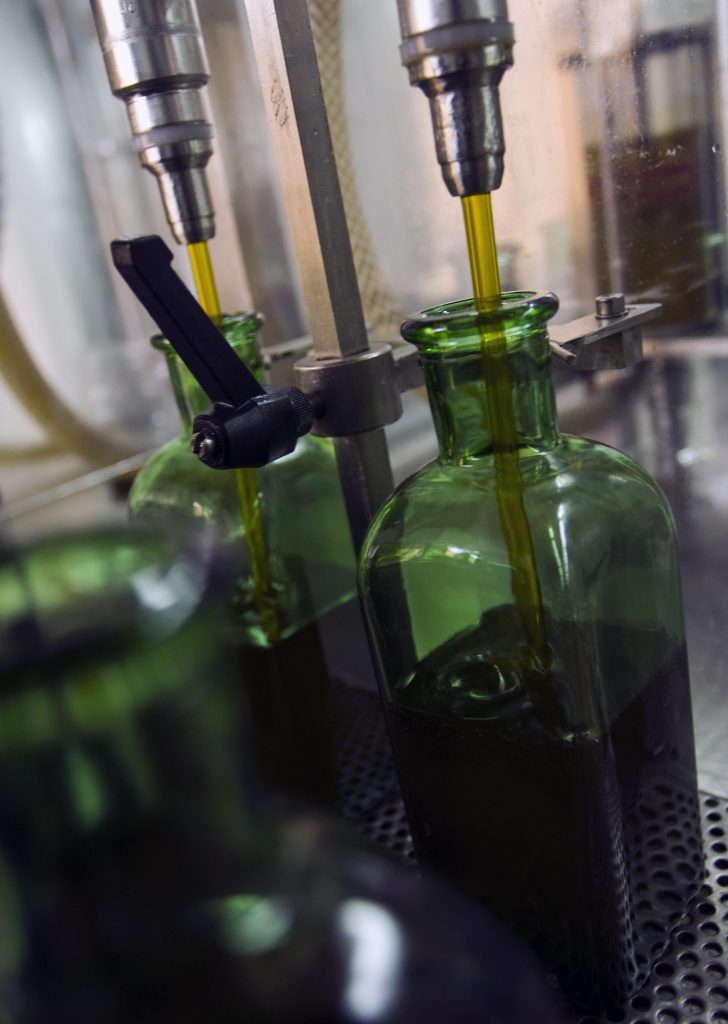 Health benefits of olive oil confirmed in scientific studies  
Olive oil has an important role in nutritional philosophies. Sevaral scientific studies have confirmed the health benefits of ragular intake of olive oil. And yet, not all olive oil is the same.
A high quality olive oil is characterized by many factors.
First, organic farming guarantees a management system aimed at obtaining food of the highest quality, respecting the environment and preserving the fertility of the soil, without working chemical products. Furthermore, the time from harvest to pressing should be low, at best within the same day. Likewise, short time from harvest to pressing guarantees a higher content of polyphenols (antioxidants). The more polyphenols in the oil are, the better the oil contributes to the protection against free radicals.
Last but not least, a good olive oil should of course taste good.
To get to know Rafael, his work and his family better, we recommend this video. It is hard to imagine a better insight into the production of olive oil.
Products with NORSAN olive oil
Organic and rich in polyphenols
Omega-3 Total Oil

€

27,00 (13,50 €/100 ml)

Beneficial for heart, vision and brain

Natural wild-caught fish oil from sustainable fisheries
2,000 mg of omega-3 per daily dose (1 tablespoon)
High EPA content
100% natural – not concentrated
Cold-pressed organic olive oil as antioxidant
Vitamine D3 (800 IU)
Pleasant taste: lemon or plain flavour
Cleared of pollutants, PCBs and heavy metals

SHOW PRODUCT