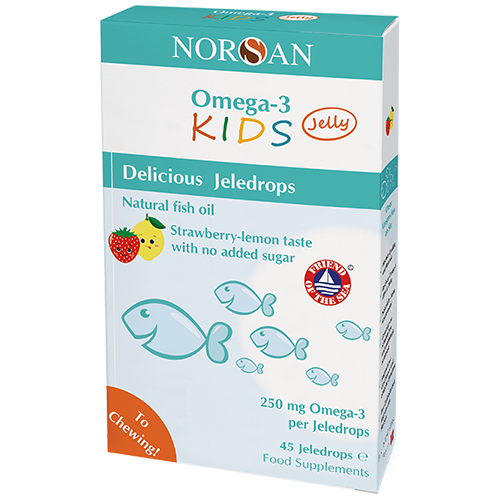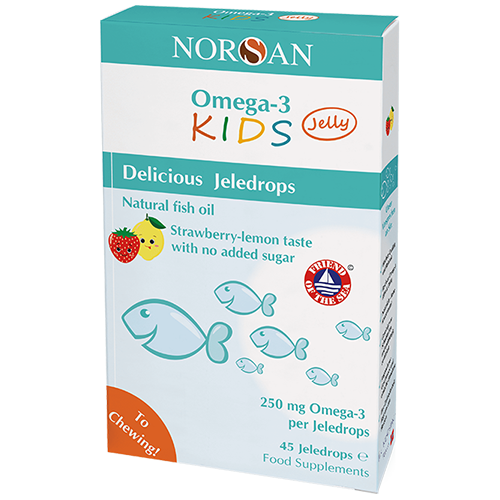 For the good physical and mental development of your child
With natural fish oil from wild-caught sustainable fisheries
250 mg of omega-3 per gel
Easy to take – chewable !
Delicious fruity strawberry and lemon flavour – no added sugar
250 mg of omega-3 per gel
Our fruity, delicious chewable gels with strawberry-lemon flavour are easy to portion and taste good to almost every child.
They are free from artificial additives and sugar. A healthy omega-3 rich "sweet". The essential omega-3 fatty acids, just in a different way.
It is not always easy to get children to eat fish or take fish oil. The tasty omega-3 chewable gels is an excellent alternative for children.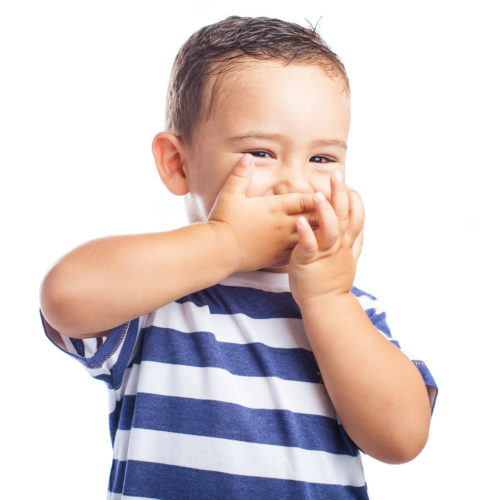 Protects the healthy mental and physical development
The marine fatty acids EPA (eicosapentaenoic acid) and DHA (docosahexaenoic acid) are important for the healthy mental and physical development of our children. Embryos, newborns and young children need omega-3 fatty acids, especially for brain and eye development. In addition, hyperactivity and concentration disorders can be compensated for by the administration of omega-3 fatty acids.
When testing the gels, we find that the children loved them. The children found the chewy gummy gels delicious and asked for more. We can only be satisfied with this positive response because we feel it is important for children to have a sufficient intake of omega-3 marine fatty acids.
Family package
For travel or just to have sufficient gels for a longer period: Omega-3 KIDS Jelly family size with 120 chewable gels is a good option.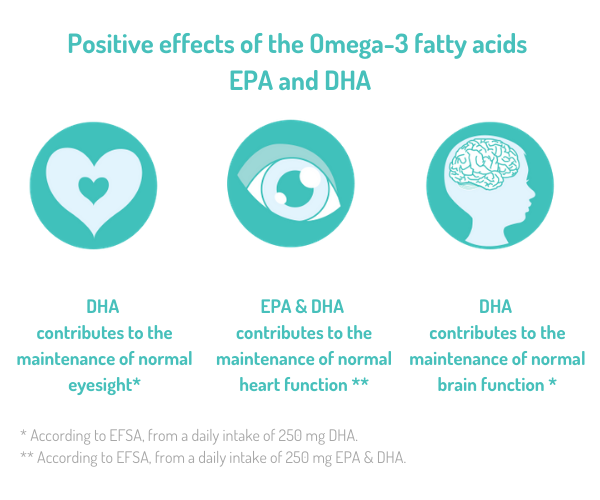 COMPOSITION AND NUTRITIONAL INFORMATION
Ingredients
Natural fish oil, sweeteners (xylitol and sorbitol), water, gelatin, natural flavor (lemon and strawberry), acidity regulator (sodium citrate), antioxidant (malic acid), coloring (paprika extract), cholecalciferol (vitamin D3).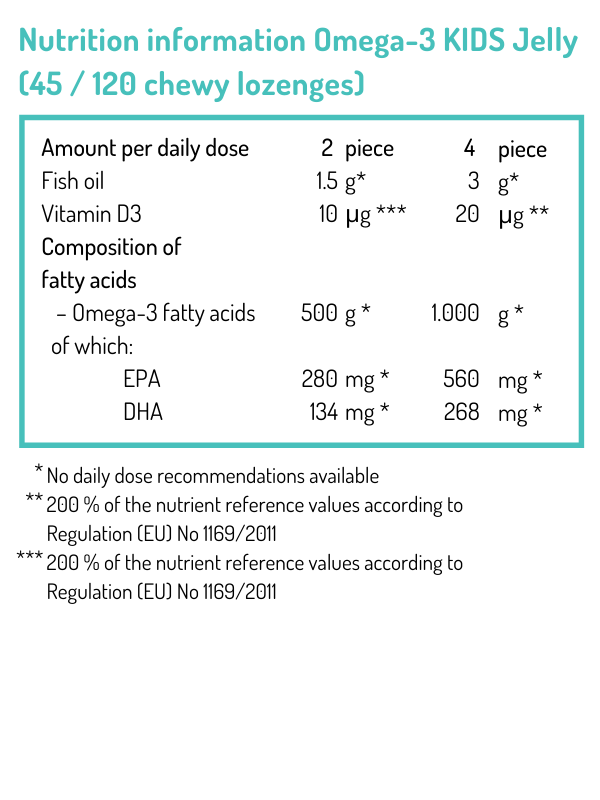 Storage
Omega-3 KIDS Jelly should be stored in a cool, dry place and not exposed to direct sunlight. Do not exceed the recommended intake. Food supplements are not a substitute for a varied and balanced diet and a healthy lifestyle. Keep out of reach of small children. May have a laxative effect if consumed in excess.
Intake
The daily dosage varies depending on the age of the child. We recommend:
3-6 years: 2 pieces per day (500 mg omega-3)
6-12 years: 4 pieces per day (1.000 mg Omega-3)
Not suitable for children under 3 years of age.
We recommend that children under 3 years of age take our liquid omega-3 products. As a complementary food oil or via breast milk (supplementation via the mother). All our omega-3 oils can be taken by children of any age without any problems. Just make sure to adjust the dosage accordingly.
"I like to mix NORSAN with my morning cereal. Topped off with lots of goodies and fresh fruit, it is not only a tasty, but also a healthy start to the day."