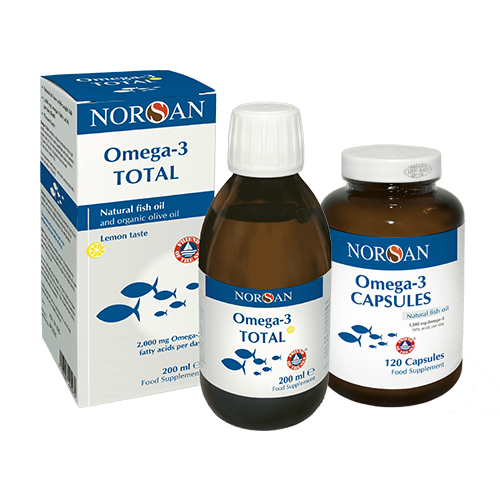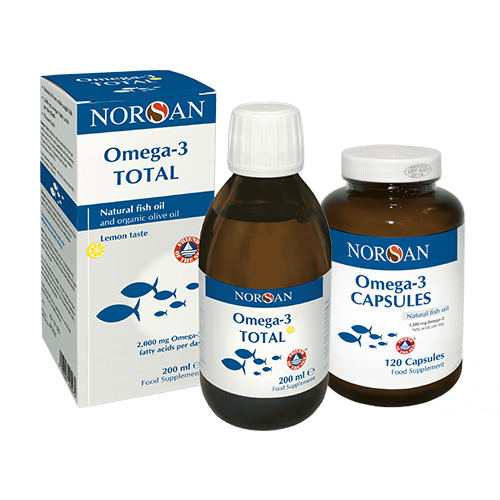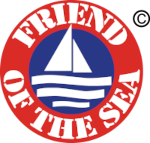 Beneficial for heart, vision and brain
Combination package of Omega-3 Total oil (200ml) and Omega-3 Total Capsules (120cps)
10% price advantage
Ideal if trying what is the best option for you
2,000 mg / 1,500 omega-3 Daily dose
Omega-3 Total (200 ml)
Unique combination of a high-EPA natural fish oil and an extra virgin olive oil from organic farming (antioxidant). A daily dose (8 ml, about 1 tablespoon) provides 2,000 mg of omega-3 fatty acids (EPA and DHA).
Omega-3 Total (120 cps)
The recommended daily dose is 4 capsules and corresponds to 1,500 mg of omega-3 fatty . Because of its high dosage, Omega-3 Capsules is an ideal source of omega-3 fatty acids for those who do not want to take pure liquid oil or for those who travel.
Natural Rich in omega-3 fatty acids
The fish oil stems from wild and sustainable fishing. The fish oil is not derived as a by-product, but directly from the entire fish. Small fish such as sardines, mackerel and anchovies are caught in the wild. Fishing is carried out according to strict guidelines for sustainable fishery and is certified by the famous "Friends of the Sea" label. The fish oil is cleaned of pollutants and PCBs and controlled according to strict Norwegian regulations.
Entirely natural and no use of concentrates
Natural fish oil consists of a complex of more than 50 fatty acids. During the extraction and purification of the fish oil, the natural structure of the fatty acids is preserved. This is important since only consuming such a natural fatty acid structure could be equevalent to eating fish. NORSAN explicitily does use any concentrates, where the natural fish oil complex is chemically destroyed and thereafter reconstructed with an artificially high omega-3 concentration.
Unique 3-step cleaning with micro destillation
An effective cleaning should ensure that the fish oil is free of pollutants. Typically this is achieved in a two step cleaning process. For the fish oil in our NORSAN Omega-3 Total, we use a modern and unique 3-step method, which also includes the costly process of micro-destillation. As a result, we can offer the best and cleanest quality.
Read more about the manufacturing process and raw materials.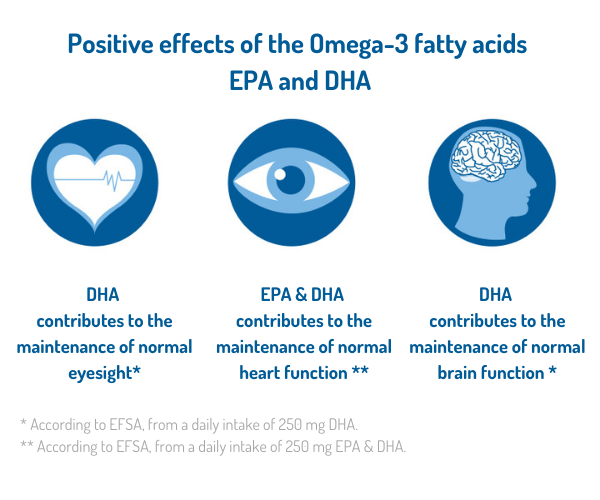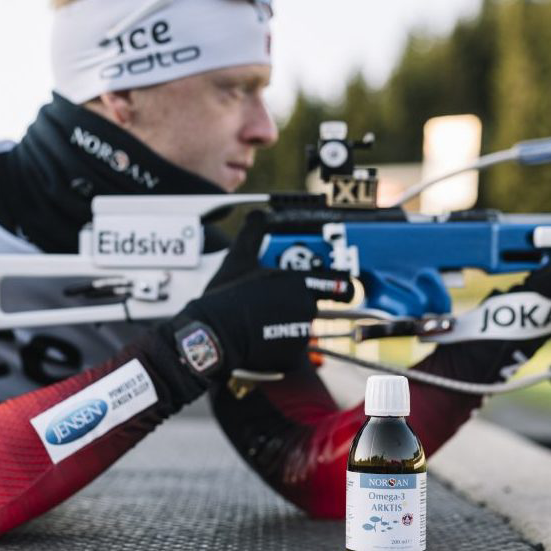 "On our breakfast table there is always a bottle of NORSAN and everyone takes a tablespoon"